What is the Definition of Greige Fabric?
Whether they end up as bags, shoes, tarps, linings, couches or window curtains, all fabrics begin as greige fabric.
Greige fabric (pronounced "grey" fabric) is the raw, unprocessed and unfinished woven fabric taken directly from a loom. Greige goods are the direct product of weaving when the fabric is still in its natural state and has yet to be bleached, dyed, coated or otherwise finished.
Many manufacturers purchase greige goods in bulk to cut & sew products or further process them by dyeing, coating or laminating them. Some customers will use the greige goods for their printed fabrics. Greige fabric can be cotton, poly cotton blend, nylon, polyester or any other woven fiber.
There are several names industry professionals use to refer to greige fabrics, all of which are virtually interchangeable:
Grey fabric
Gray fabric
Greige goods
Loom-state fabrics
Despite how the name sounds, Greige is simply the international standard name for raw woven fabric, regardless of fiber. The term originated as a combination of "gray" and "beige" because Cotton Greige Fabric is typically in a gray or off-white shade.
What is Greige Fabric Used to Make?
Greige Fabric is often used to make consumer goods as well as for industrial applications. It can be used for upholstery, uniforms, accessories, window treatments, tentage & marine products and other textile products.
Some manufacturers choose to keep the Greige Goods in their unfinished form to create these consumer goods. Tote bags and aprons, specifically, can be created at a low cost with a rugged canvas look using only Greige Goods.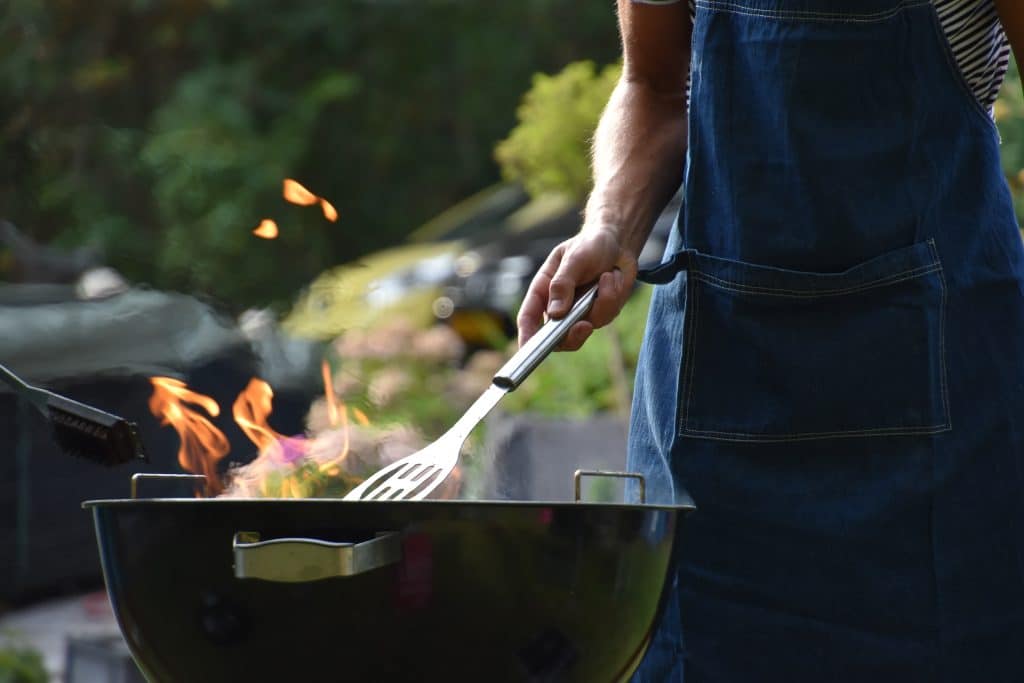 Others purchase Greige Fabrics for processing using their own methods. Greige Goods intended to be used for apparel, for example, will almost always be dyed and finished before assembly. Some companies process Greige Goods in house while others send it to outside finishing plants.
What Does Greige Fabric Look Like?
Greige Fabric varies in appearance from fiber content, weave type & weight. The final Greige Fabric varies depending on the intended application or end product.
What Color is Greige Fabric?
Greige Fabric can be any type of unfinished material, including cotton, poly cotton, polyester, nylon—even hemp. It is most commonly woven from cotton or polyester, which results in an off-white color.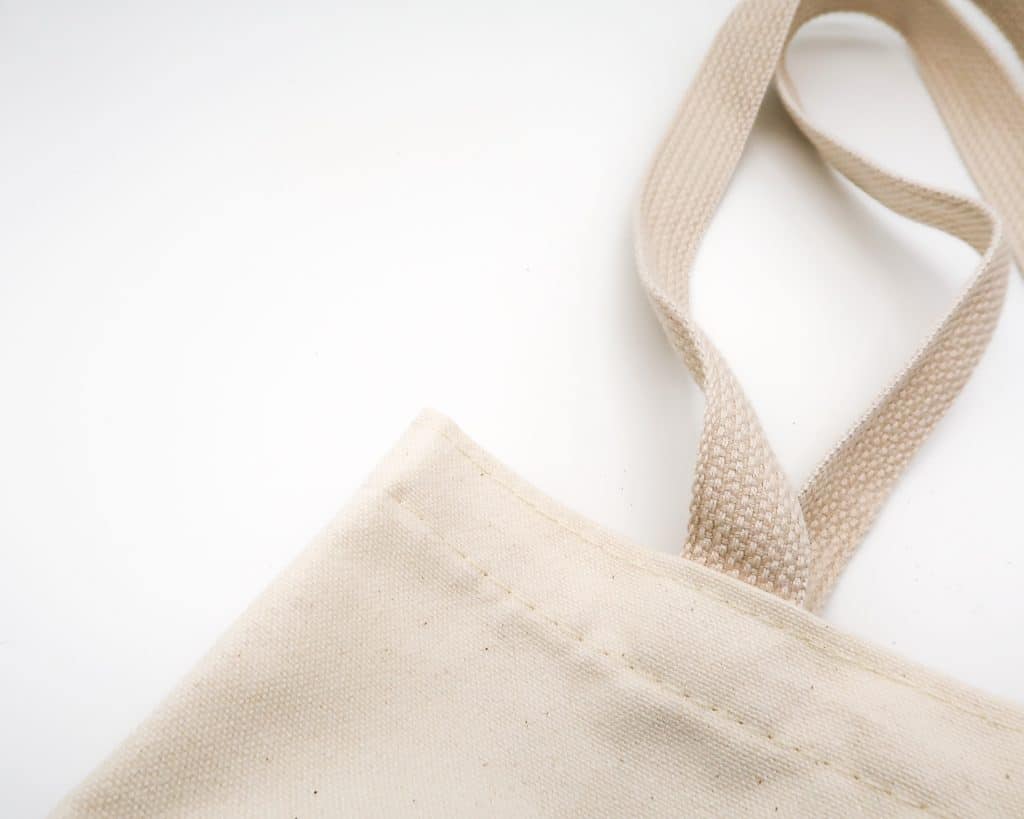 Synthetic fibers like polyester tend to be more white in color while cottons have a more natural, off-white or beige tone. This unfinished natural color is removed through the bleaching, dyeing & finishing process.
Does Greige Fabric Come in Different Weights?
Greige fabric weight is determined by the fabric construction (ie thread count & yarns used). Thread count is the number of threads woven into one square inch of fabric. For example a thread count could be 76×28 with 76 threads running horizontally and 28 threads running vertically within each square inch. The higher the thread count, the tighter and denser the fabric's construction.
These threaded yarns vary in size. Each yarn size is given a number. The higher the number (i.e. 30), the finer the yarn. The lower the number (i.e. 6), the thicker the yarn.
Greige Fabrics can take on a range of weights depending on the construction and yarns used in weaving. At Schott Textiles, we works with our customers to assist them in determining the correct fabric and construction for their intended end textile product.
Weight is usually measured in ounces per square yard. Consumer goods commonly use fabrics with weights between 4.5 and 15 ounces. Fabrics closer to 15 ounces per square yard are rugged and feel more like canvas whereas fabrics closer to 4.5 ounces per square yard are lighter and airy, like print cloth.
Looking for more? Our friends at Silver Bobbin put together a helpful weight of fabric guide!
How is Greige Fabric Constructed?
Woven fabric is made up of a particular weave, created by a loom. There are multiple weave types that define fabric construction, but common types include:
Plain weave construction
Oxford weave construction
Diagonal weave construction
Twill weave construction
Herringbone weave construction
What Type of Greige Fabric is Right for Me?
When picking out the right Greige Goods it is important to consider your end application in order to determine what type of weave, color and weight will best suit your needs. Consider:
Will the material need to be lighter or heavier weight?
Should the material be durable and strong?
Will the end product be washed regularly?
If washed regularly, what are the shrinkage requirements?
Will the fabric be used outdoors? How often and under what conditions?
We believe, knowing the end application is key for determining the type and amount of Greige Fabric required for purchase.
Schott Textiles often assists customers in developing fabrics for their end product in the development stage. Our staff is well-versed in determining ideal weight, weave type and color for consumer and industrial products.
Schott Textiles offers the following Greige Fabrics, all 100% cotton except our poly cotton twills:
Print cloth
Sheeting
Drill
Enameling duck
Ounce duck
Army duck
Twill
Dyed duck
Number duck
Bleached or dyed poly cotton twills
Ultimately at Schott Textiles, we aim to educate our clients and assist them in choosing the right fabric for the job. We specialize in providing the finest customer service experience in the industry.
Click here to browse our selection of Greige Fabric or request a sample and quote from Schott Textiles.